Have a document or audio file that needs some TLC?
"Alicia offered really excellent resources and thought provoking questions to help me improve my project. Her communication was detailed and clear and I very much enjoyed our interactions. I would definitely recommend Edified Projects to other writers."
How we work
We work as a team, including mentoring junior professionals, and are generally able to provide last-minute services for copy editing and proofreading.
We edit (almost) anything
Our lead Editor, Alicia Hibbert, has a prairie Metis perspective, has worked with Metis Settlements and First Nations in Treaty 6 territory in Alberta, and now lives in unceded Squamish, Tsleil Waututh, and Musqueam territory on the west coast. We can support non-Indigenous authors writing about Indigenous peoples, looking for unconscious bias, stereotypes, potential microaggressions, and acceptable terminology. Our goal is to help you do less harm so Indigenous people feel respected. We don't claim to provide perspective for all Indigenous peoples, but rather improve the representation and quality of your work when it is about Indigenous peoples.
No project is too big or small. We will work with your budget to scope your needs. We've worked with everything from social science publications to report card comments. Some of our key areas of expertise: social sciences, Indigenous communities, health promotion & wellbeing, mental health, ESL (English as a Second Language) dissertations, and Metis identity. Lead editor Alicia also proofreads with PDFs and InCopy.
We are co-authors on 10 peer-reviewed academic publications in Indigenous community engagement, community-based participatory research (CBPR) and other interdisciplinary journals, and have experience writing successful grants in the Canadian funding landscape.
"Edified Projects gave me targeted feedback on language, potential issues, and best approaches in my creative writing and communications with regards to Indigenous issues. I greatly appreciated their advice, promptness, and attention to budget."
P.D. Workman, Author
Substantive editing:
Substantive editing occurs early in the process. It looks more like coaching, providing suggestions for organization, ensuring consent, and sharing resources. I've worked with authors like Katherine Palmer Gordon in this form of collaboration.
Copy editing projects (academic):
Autobiography as Indigenous Intellectual Tradition: Cree and Métis âcimisowina (Deanna Reder) – Wilfred Laurier University Press
Advocating for Palestine in Canada: Histories, Movements, Action (Edited by Emily Regan Wills, Jeremy Wildeman, Michael Bueckert, and Nadia Abu-Zahra, Foreword by Libby Davies) – Fernwood Publishing
Introduction to Determinants of First Nations, Inuit, and Métis Peoples' Health in Canada (Edited by Margo Greenwood, Sarah de Leeuw, Roberta Stout, Roseann Larstone, Julie Sutherland) – Canadian Scholars
Horses in the Sand, a memoir by Lorrie Potvin – Inanna Publications
Strong Helpers' Teachings, Third edition (Cyndy Baskin) – Canadian Scholars
The Boomerang Effect of Decolonization: Post-Orientalism and the Politics of Difference (Edited by Maurice Jr Labelle) – McGill-Queen's University Press
Owning Ourselves – The Mamawi Project / Red River Echoes
Copy editing projects (blog, web):
Destination Toronto. Samples: "7 Can't-Miss Indigenous Events Taking Place this Summer" and "30 Iconic Toronto Activities to Enjoy with the Kids"
Proofreading projects:
All Roads Home: A Life On and Off the Ice (Author: Bryan Trottier, Foreword: Jesse Thistle, with Stephen Brunt) – Penguin Random House Canada
We have also worked on author Land Acknowledgements and a definition of Métis for publishers like Chronicle Books and Simon & Schuster and are currently working on proofreading, copy editing, and substantive editing manuscripts for Canadian Scholars, Harbour Publishing, McLelland & Stewart, and McGill-Queen's University Press.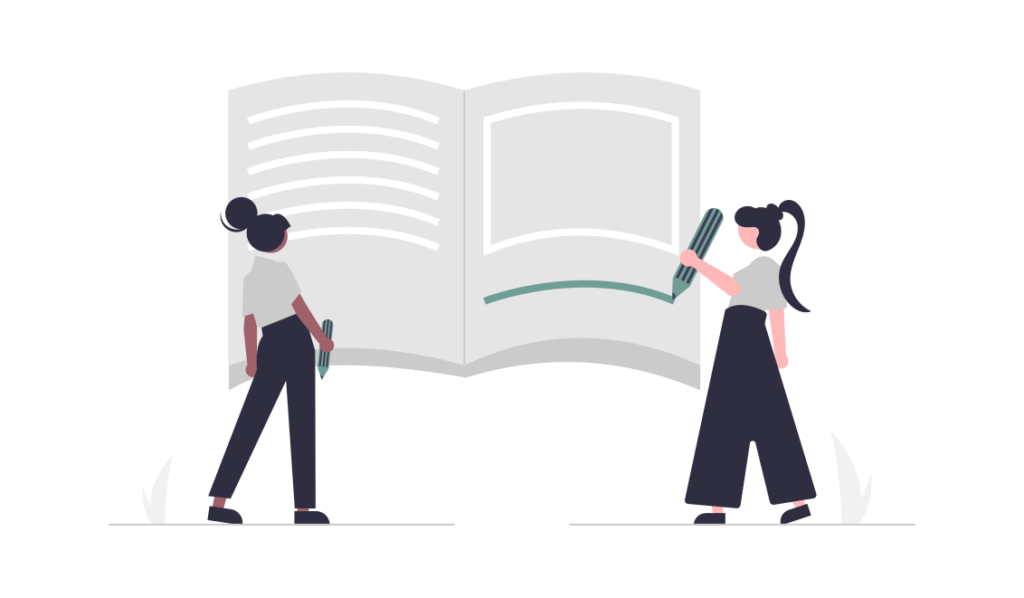 ---
Pricing
The most accurate way to determine pricing is for you to send Alicia a sample or scope outline. Pricing for transcription is generally $120 per hour of audio. Pricing for small project editing ranges from $12 – $50 per page, depending on text difficulty and editing needs. For theses and dissertations, we price based on the number of references in your bibliography ($600 for up to 150 references in your bibliography and $800 for 151-250 references).